Donor & Memorial Opportunities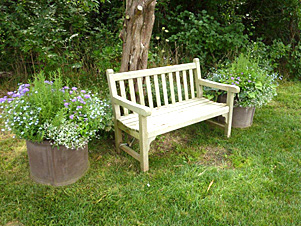 We offer a wide array of gift opportunities to donors who may wish to honor or memorialize family or friends.
In keeping with our desire to maintain a sense of serenity at the cemetery, we seek uniformity in such objects as all-weather seating benches; planters; and any other tangible gifts you may be considering and ask that donors make arrangements for them through and with the guidance of our Board of Trustees.
You may also wish to consider a living memorial such as a tree or shrub or undesignated contribution to our Memorial Gardens as a way to contribute to the lasting beauty of the cemetery. Please contact us at NJCA@comcast.net to explore opportunities and to make suggestions.